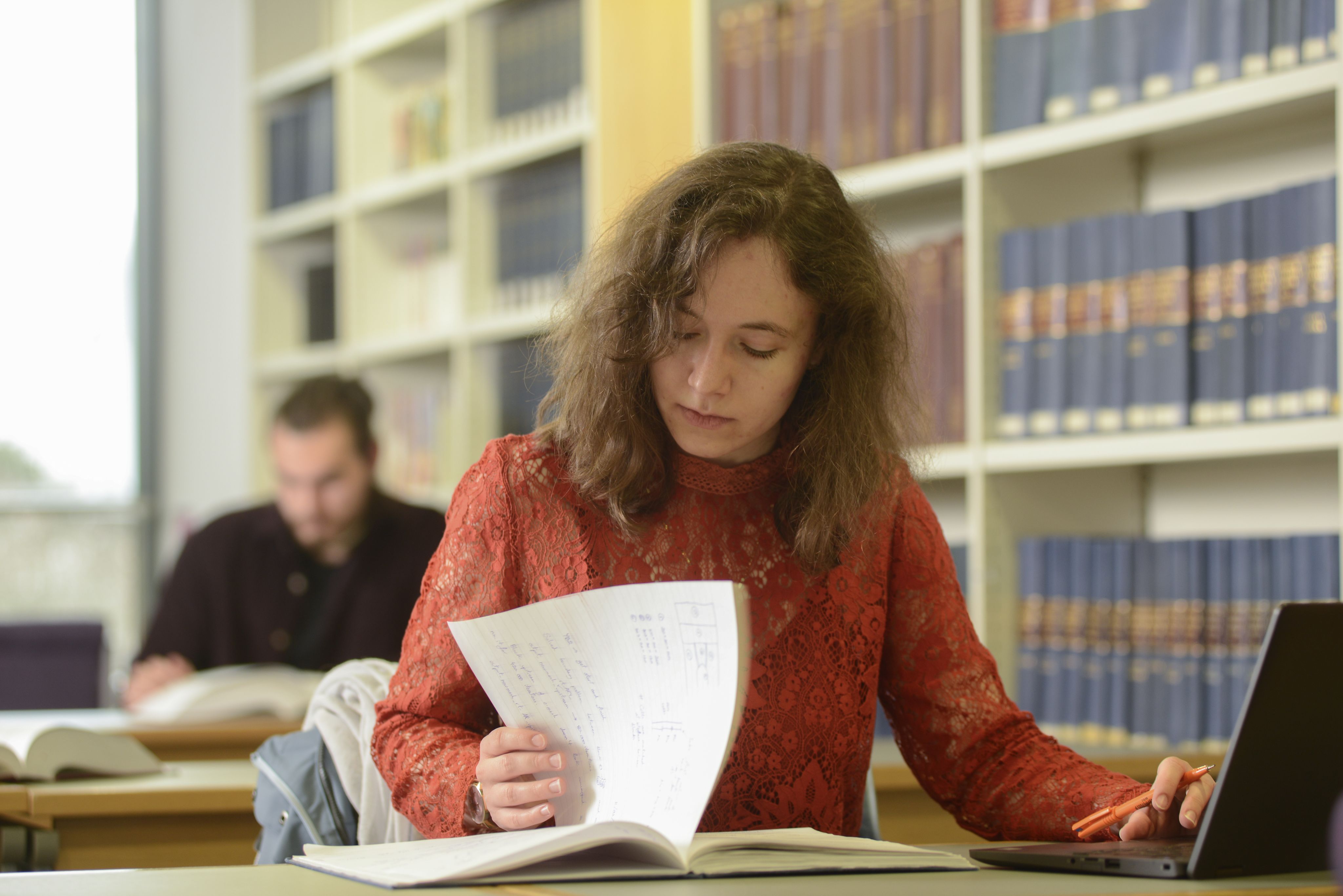 From the Master
When I arrived at Fitz in October 2019, I was immediately struck by the important philanthropic role played by our alumni and friends. For over 150 years, the College has worked hard to deliver education to the most gifted students, irrespective of their financial means and background, and bursaries and scholarships — along with investments in the College's fabric and facilities — have been key to enabling this work.
In this report, you will get a snapshot of the projects completed, the students supported and some of the decisions taken. As well as grappling with the pandemic, the College has had an eye to the future and we have invested time and effort to create a new College Plan setting out our strategic priorities for the coming years.
The pandemic brought new challenges to us all. Many of you not only pledged your continued support during these difficult years, but also increased your commitments to the College. In the financial year 2020-21 this was reflected in £1.2m raised. This support enabled us to provide a range of help to those who lacked the necessary equipment to work remotely, and to offer targeted assistance to students experiencing travel difficulties. It also helped us maintain a level of resources at a time when rents and other elements of our income were indefinitely suspended.
Today, we face increasing inequality and a cost-of-living crisis. This comes at a time when our primary source of commercial income that subsidises our educational mission — conference and events — is very slow to recover. As such, while this report summarises our achievements and acknowledges our thanks to each of you for your ongoing support, it is also necessarily an ongoing call to participate in our work.
As we move into the summer months, and more opportunities arise to visit Fitz, I do hope that I will be able to see you in College to say this in person, but in the meantime...thank you.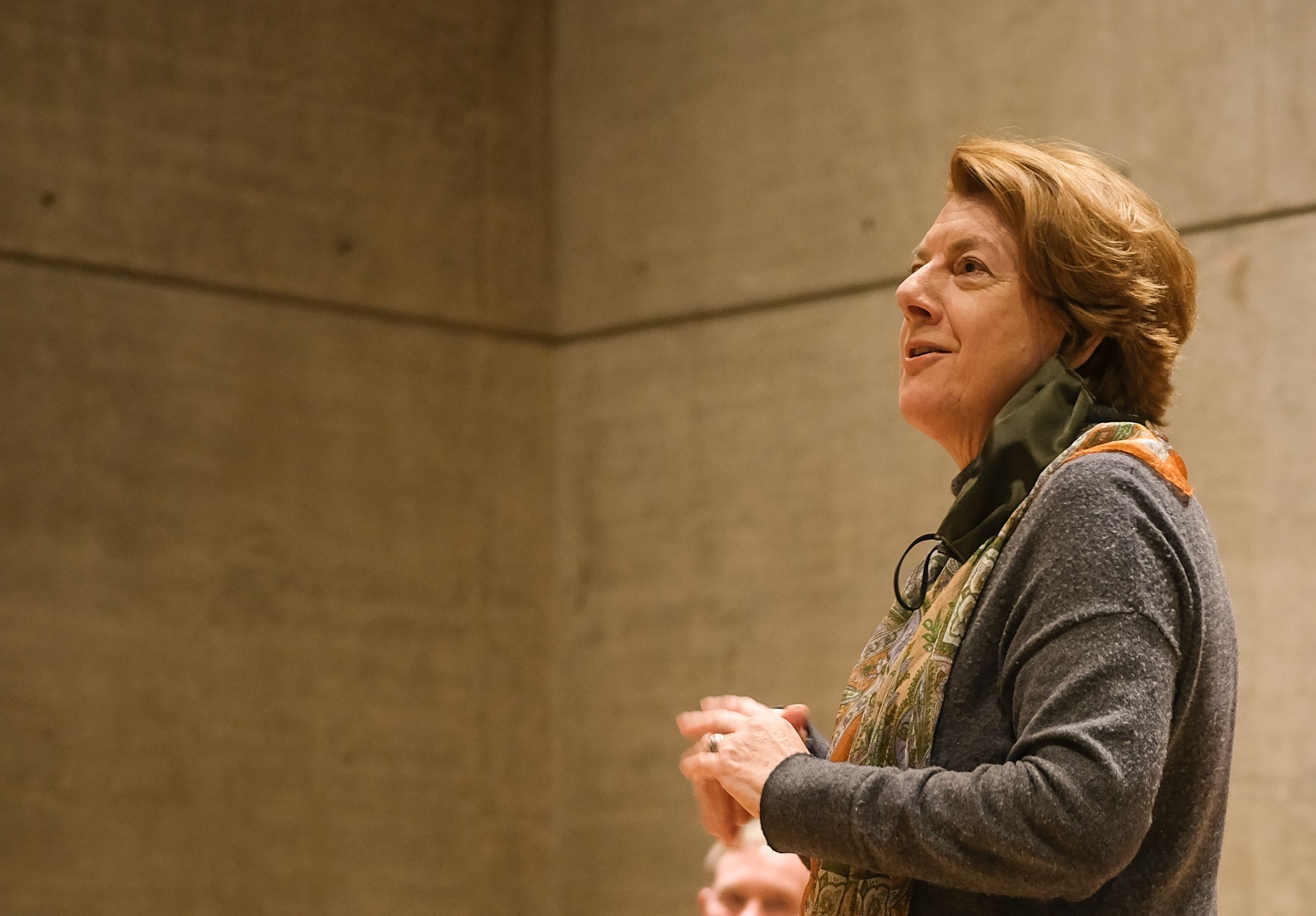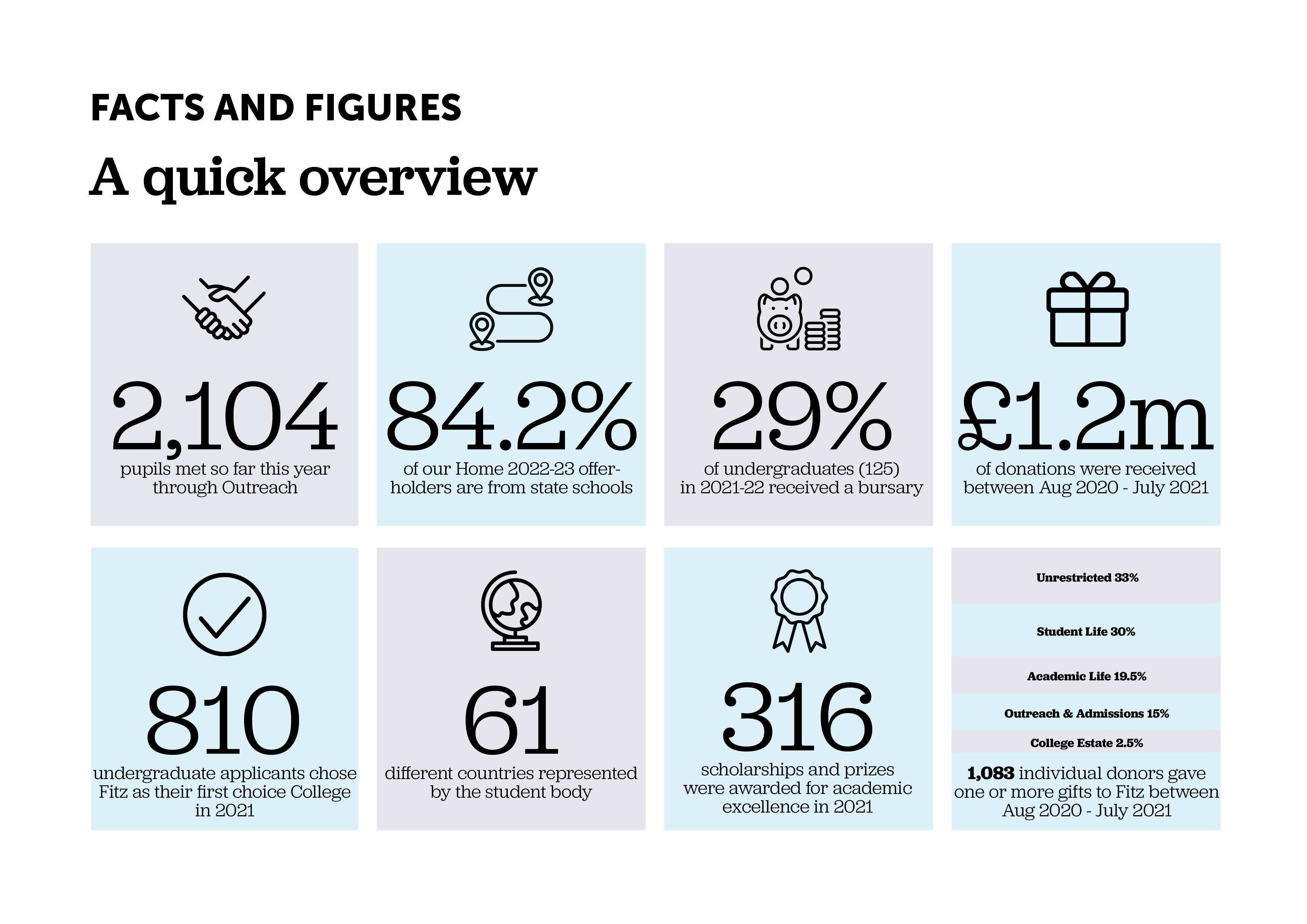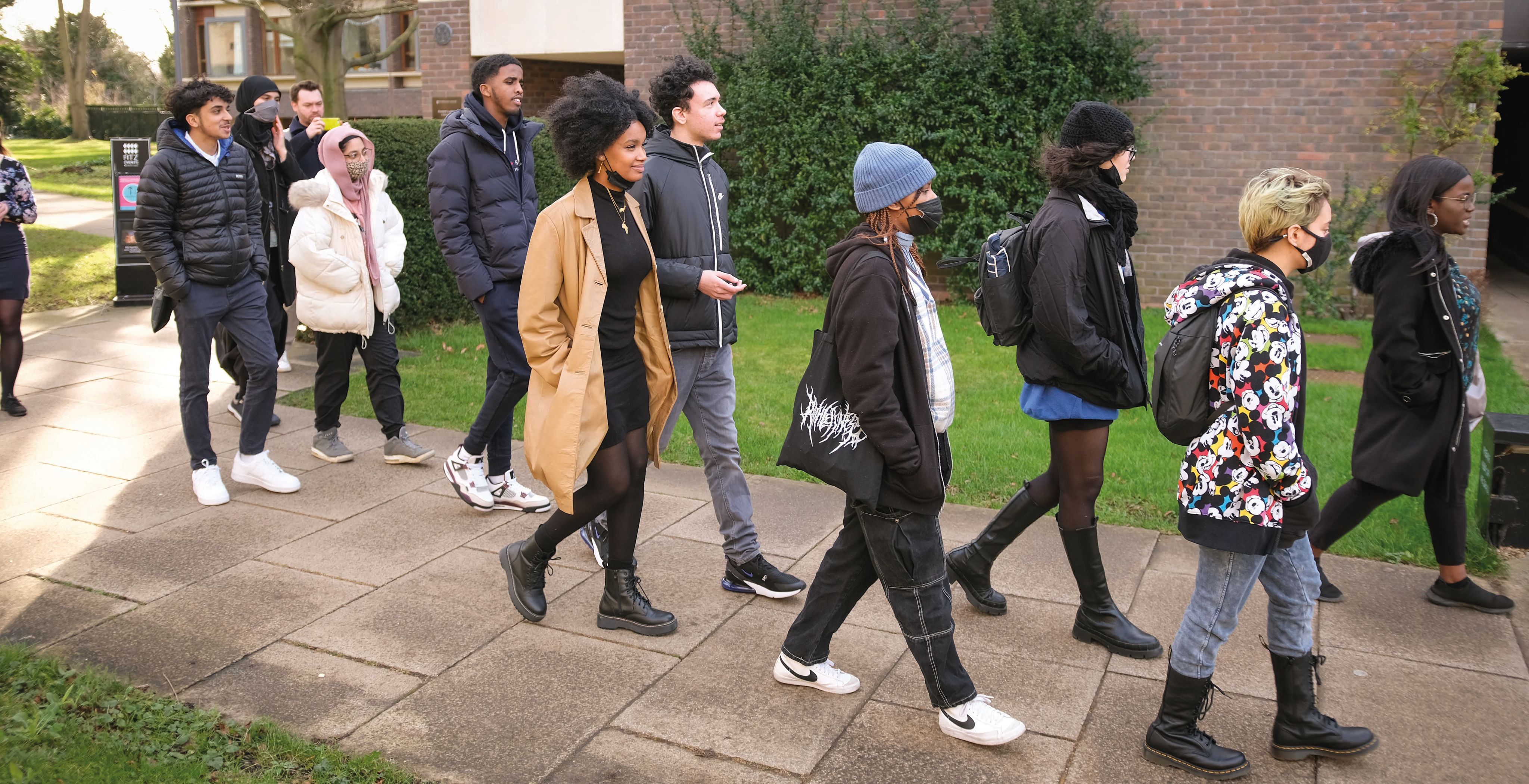 Supporting access to higher education is in the College's DNA: Fitzwilliam was founded in 1869 by the Non-Collegiate Students Board to provide access to a Cambridge education for students who otherwise were unable to afford College fees. The barriers facing applicants may have changed, but with your help Fitzwilliam continues to tackle them.
Our Outreach team — whose activities by definition mean travel and in-person events — suddenly had to pivot their work to a virtual world in March 2020. Visits to the College were replaced by YouTube video tours, school visits and talks became Zoom workshop, and the launch of an online chat platform on the College website enabled applicants to interact with current Fitz students.
The College is now back to being able to conduct in-person visits and tours (pictured right), and to travel across the country to visit schools. True to our motto, though, we have blended 'the best of the old and the new' by keeping our video tours online, and continuing to provide an online interface for a digital generation to interact with current students who can answer their questions about life at Fitz. We also — in line with the University — have retained online admissions interviews for the time being.
Outreach work isn't limited to undergraduates and in August 2021 we were proud to host the University's first STEM residential for current non-Cambridge undergraduates, from widening participation backgrounds, designed to support them in pursuing postgraduate studies. Participants stayed at Fitz for a month, and were able to experience both full-time lab work and the social environment of our community.
We saw a record number of applications in October 2021: 810 applicants picked Fitz as their first choice. 84.2% of Home undergraduate offer-holders for the 2022-23 intake come from the state-maintained sector, which is the second highest percentage of state school admissions of any Cambridge college.
The College is incredibly grateful to those whose generosity supports this work. Outreach is key to our purpose and represents an ongoing, and increasing financial investment for the College.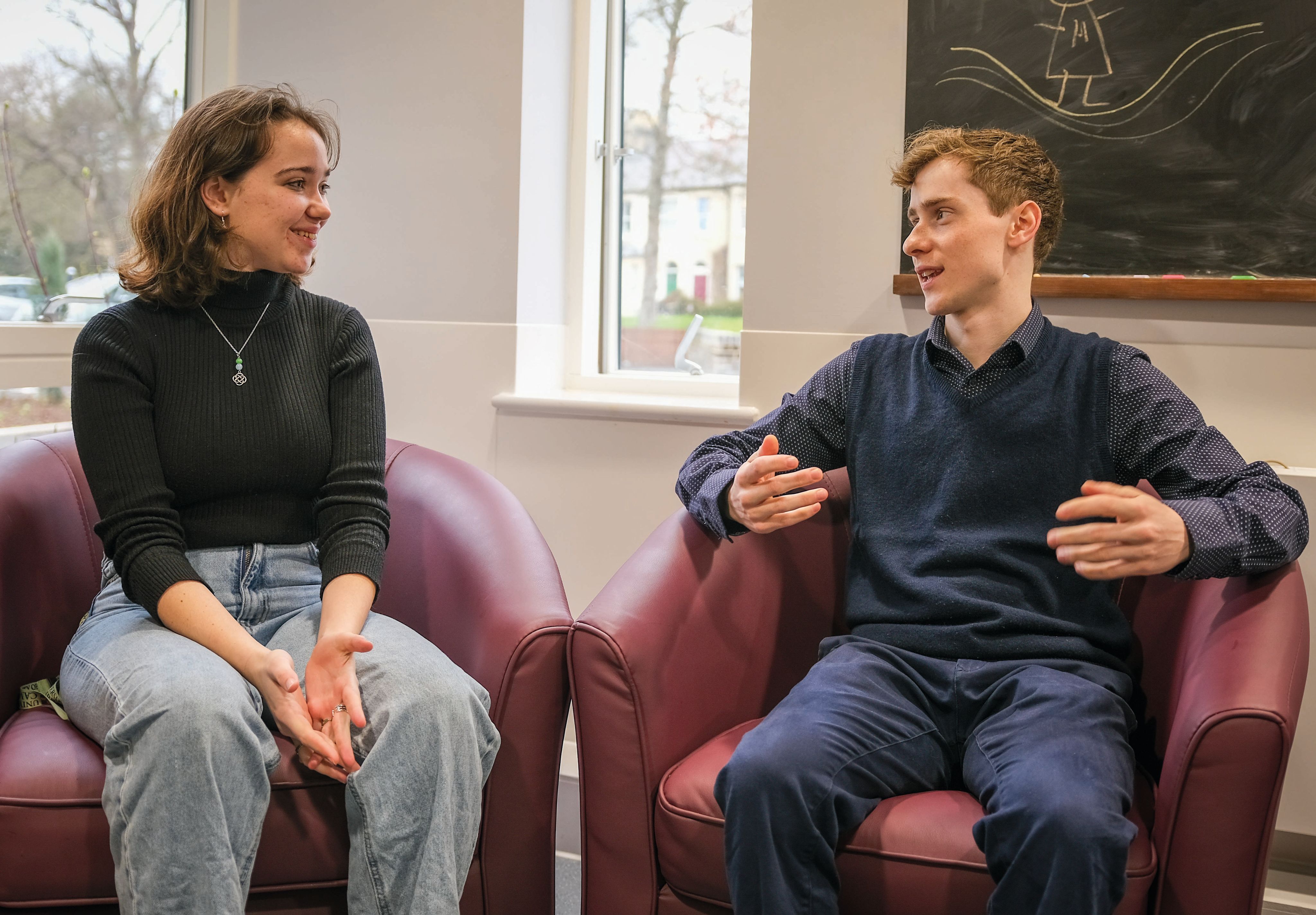 'I'm fortunate enough to be receiving the full amount of the CBS this year, £3,500, which is a truly generous sum', first-year English student Charlie says.
'I never feel left behind or restricted by my background, or the means I have available to me through the Student Loans Company.'
Having come to Fitz from a small village, Charlie has seized all the opportunities Cambridge has to offer to augment and enrich his studies, opportunities which are only possible by the additional funding from student bursaries.
'One key example of where the bursary has had a big impact on my experience is my ability to attend classical concerts in town. I had the pleasure of hearing a piano recital by Lucas and Arthur Jussen a few weeks ago, an experience that truly left a mark upon me. I was able to do this due to the support of the bursary and the security it affords me.'
Both Hannah and Charlie, as well as committing time outside their studies to being JCR Co-Presidents, are keen to be involved with as many opportunities as they can whilst at Fitz, and to take advantage of all that college life has to offer. From rowing to joining their friends at Formal Hall on Friday nights, they are making the most of every moment. Hannah was keen to stress how important this equity in opportunities is to the student body.
'It's really important that College social life includes everyone. Obviously we don't all have the same interests, but no-one should be left out because of their financial circumstances.'
'Again, I'm only able to enjoy these moments thanks to the generosity of the bursary, and I mean that wholeheartedly', Charlie reiterates.
'It's given me the confidence to live my life free from constant financial strain. Cambridge isn't a particularly cheap place to live — I don't think that's any secret — but I've had the pleasure of leading an exciting first year, free of significant financial worry.'
Whilst clearly there are significant differences in students' financial backgrounds, the CBS attempts to bridge the gap between the funds a student is able to borrow — through the Student Loans Company — and the actual cost of living and studying in Cambridge. Thus, students can focus on their studies and their extra-curricular activities, rather than on their finances.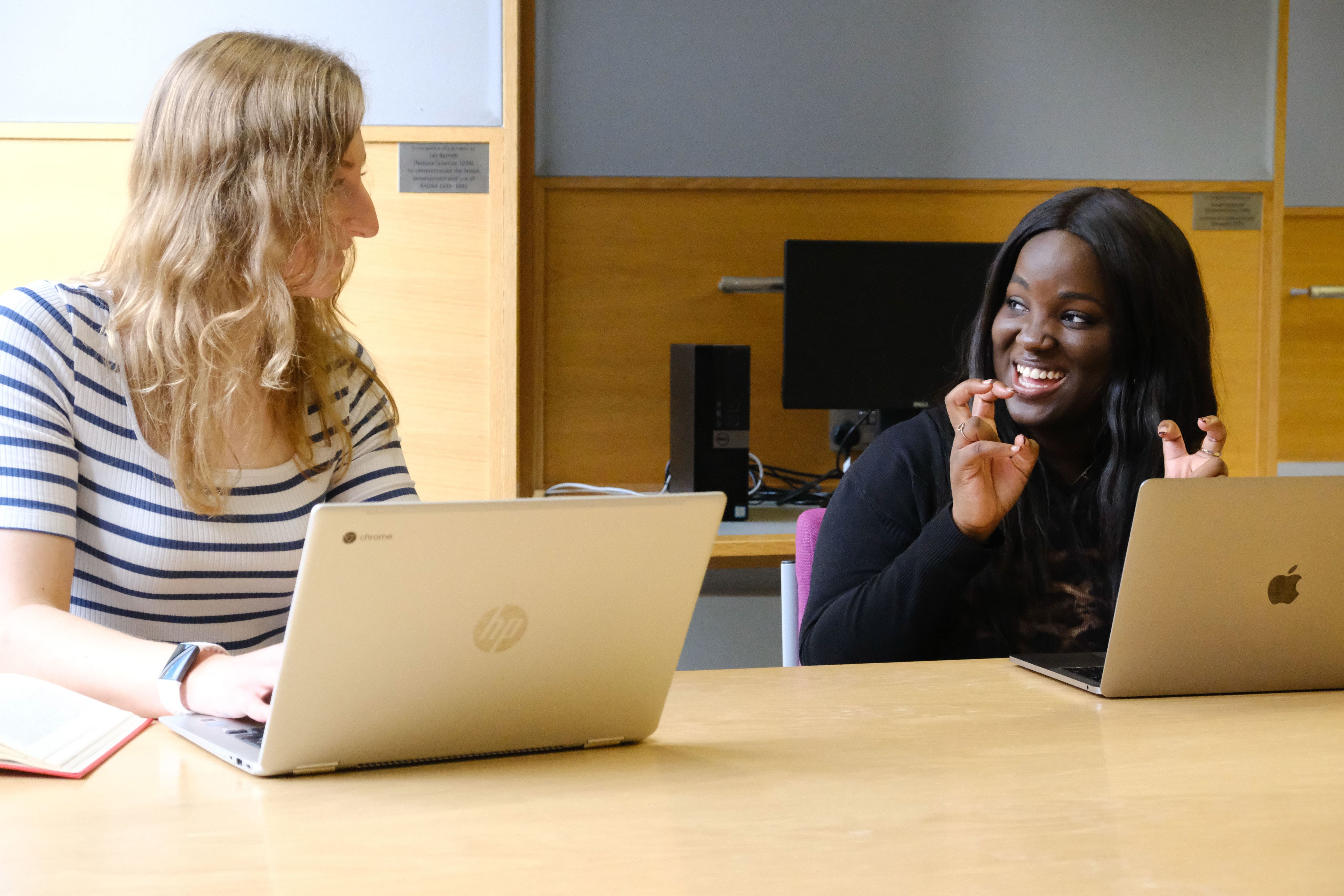 The last two academic years have been challenging as the University and the College adapted rapidly to the successive phases of the pandemic, finding new ways to teach, learn, research and examine. Students and academic staff alike showed great resourcefulness and resilience, working around the unavoidable disruptions, and achieving excellent academic results.
Following the 2021 examination results 316 Scholarships and Prizes were awarded to undergraduates, totalling £43,750 — a high number which reflects the continuing excellence of undergraduate examination performance at Fitzwilliam.
In 2020-21 generous donations enabled the College to support postgraduate students through 2 full-cost Master's Studentships, 3 full-cost PhD Studentships, 25 substantial part-cost Scholarships, and 93 Senior Scholarships in recognition of strong academic performance. Furthermore, PhD Extension Funding was made available to those students whose research had been interrupted. Postgraduate support in 2020-2021 totalled £378,947.
New awards that were funded over these two years include the Quantedge Lee Kuan Yew Scholarship — which supports a Master's student in financial need from Singapore, and is funded by the Quantedge Foundation — and the Cleaver-Wang Studentship, funded through the generous support of David Wang (1992), pictured right. We look forward to reporting on the recipients of these awards in future years.
Support of academic life at Fitz is not limited to our students, and in March 2022, we were delighted to create three Dhamija Fellowships, thanks to the generosity of Dinesh Dhamija (1971). These ground-breaking Fellowships will fund three UTOs (University Teaching Officers) in eligible subjects as diverse as Computer Science, Applied Mathematics and the University of Cambridge's new Design Tripos which launches in 2024. This will enable academics working on cutting-edge research and in new fields to make the most of College membership at Fitzwilliam and benefit the wider College community. We look forward to updating further on these Fellowships once the first appointments are made.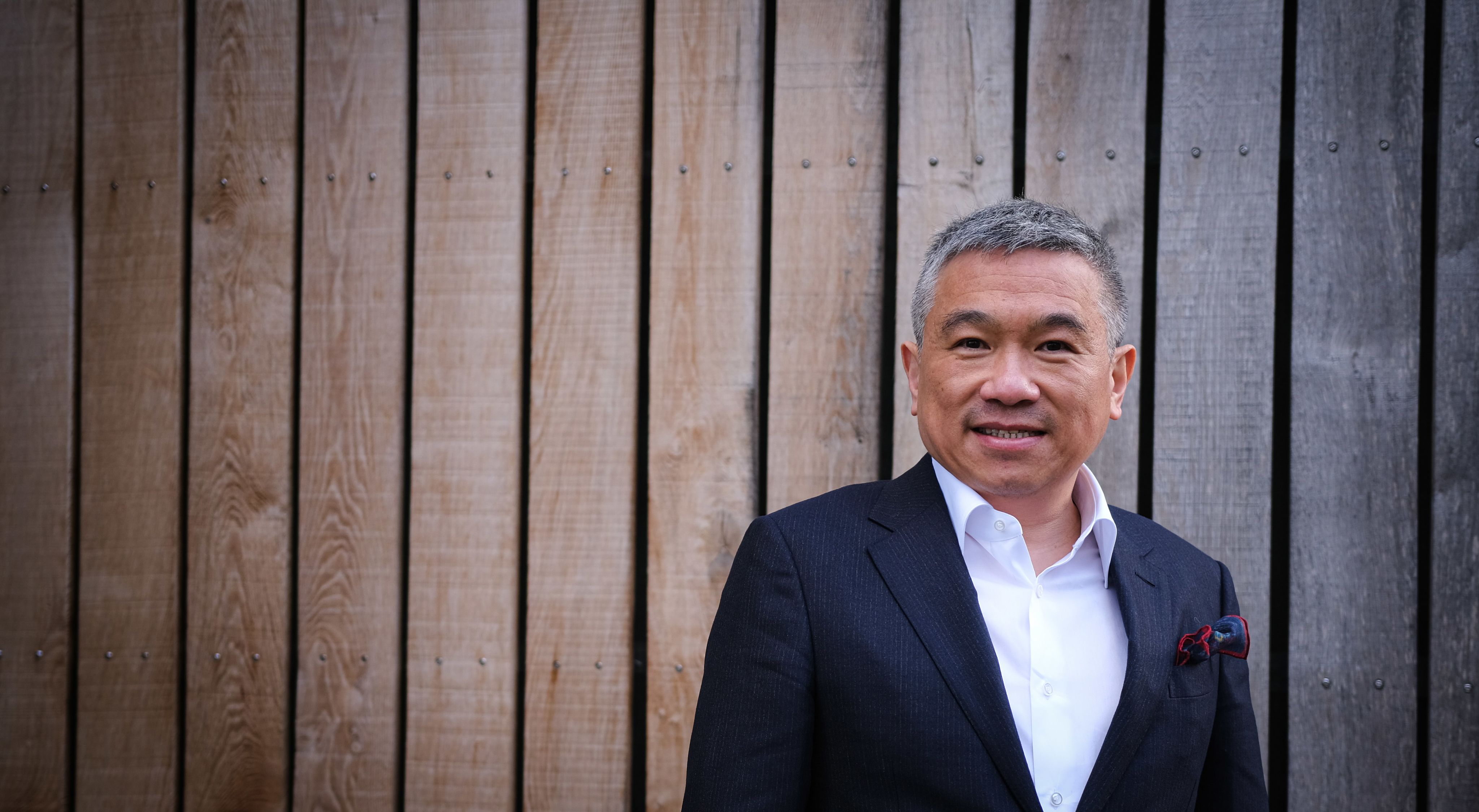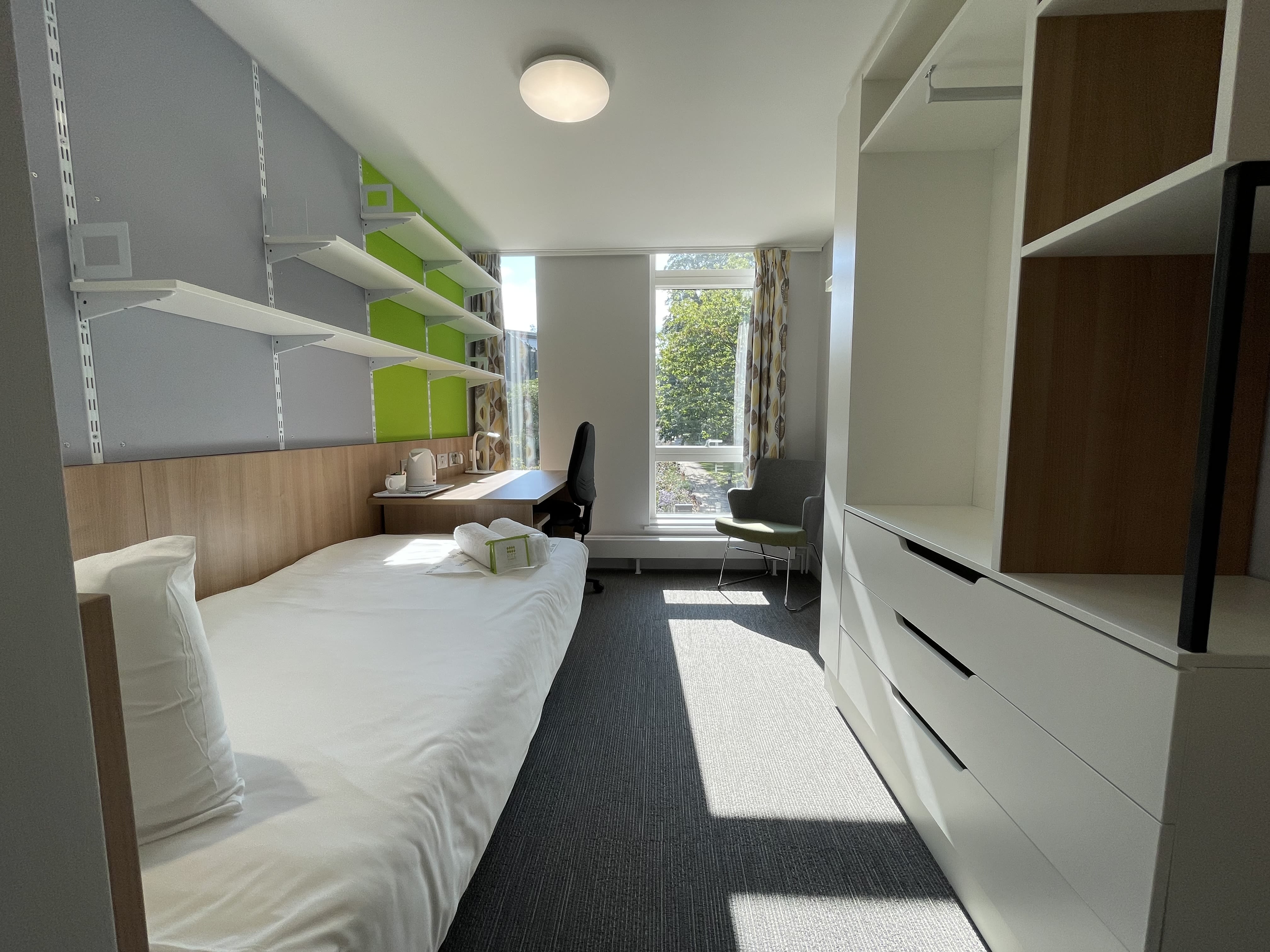 Despite the challenges of the pandemic, the College has maintained momentum by investing in the fabric of our buildings. In the early part of 2020, we took the decision to undertake the extensive refurbishment of D, E and F staircases, at a cost of approximately £5 million, funded by bank debt. The pandemic provided an opportunity to undertake the work at a time when the level of activity on the main site was limited and the demand for accommodation from our conference and events business was depressed.
This work, which is part of a long-term refurbishment programme, elevated our much-loved architecture to modern standards and created striking visual changes to the College façade on Huntingdon Road through the creation of a number of 'push-outs'. Internally, the space has been reconfigured providing modern semi-ensuite student rooms and creating a series of communal kitchens that allow students to come together in a relaxed environment. As part of the project, the College significantly improved the environmental envelope of the building. Following the work, over 110 undergraduates are now accommodated in refurbished rooms on the main site.
During the restrictions of the pandemic, shared 'household' spaces were often key to maintaining social contact. The completion of work on D, E and F — the benefits of which can be seen in the picture — only highlights the need to continue the scheme. A large part of the original College fabric still needs refurbishment to offer modern accommodation for students and other members of the College community. Within the new College Plan, we are developing a fresh estate master plan, which will build upon Fitzwilliam's long-term refurbishment programme, and incorpotate new ambitions for the College fabric.
The continued investment of alumni in the 'bricks and mortar' that form the character of our community will be critical in delivering these ambitions.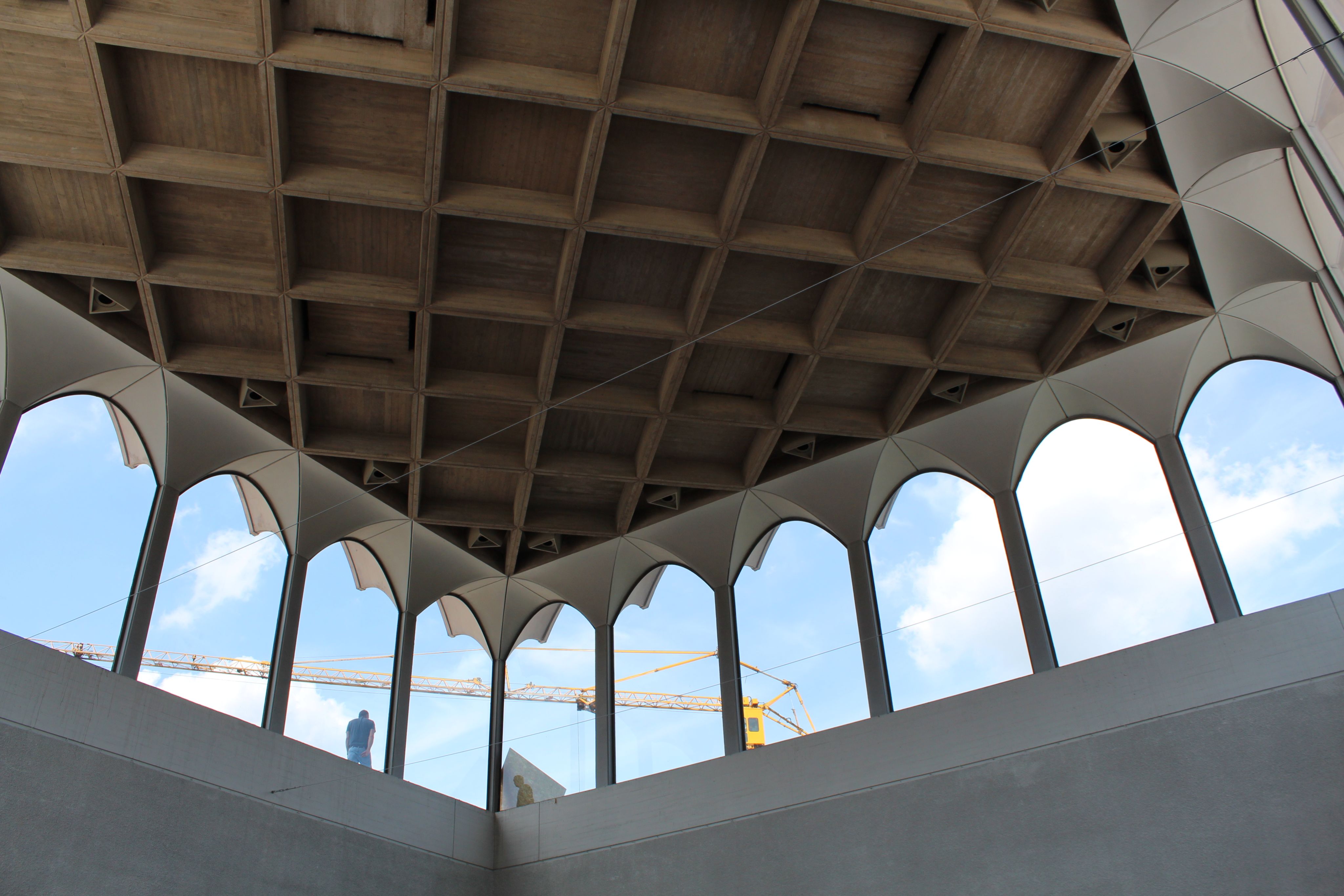 This may have been one of the most challenging periods in the College's history, but we have demonstrated resilience and ambition. In spite of adversity, we continue to thrive as an academic community, supporting young people from the moment they consider university, through their undergraduate and postgraduate studies and as they go out into the world and make a positive impact on society.
The College is living through extraordinary times. Not only did the financial performance in the year to 31st July 2021 reflect the very significant impact of the pandemic, but the College now also faces significant inflationary pressures whilst elements of our income remain depressed. It is fortunate that the College met the onset of the crisis from a position of strength, thanks, in part, to the financial support alumni gave during the 150th Campaign. Moreover, the continued generosity of alumni during the last two and a half years has been essential in assisting the College as we have navigated the financial impact of COVID-19.
The toll of the pandemic on our finances has been heavy. The College was forced to operate on a largely remote basis for two whole terms, leading to a near-total loss of rental income and associated catering income during those periods. The College's commercial activities — our conference and events — which constitute an important part of our income, were dramatically reduced. This significant reduction in activity — and income — persists today.
The College estimates that by the end of the financial year 2021-22, the total pandemic income loss will be £7.9 million.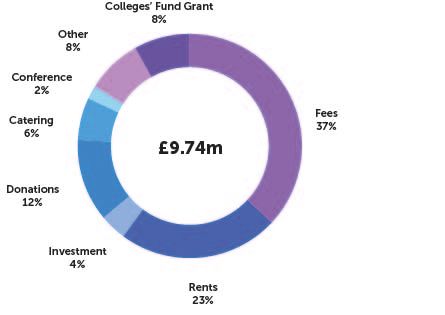 The College has responded by taking steps to substantially shrink our expenditure to ensure that we can live within our means. In spite of these actions, and the receipt of £780,000 of support from the Colleges' Fund grant, the College recorded a deficit of £2.1 million in the financial year 2020-21 (in comparison to a surplus of £430,000 in 2019-20).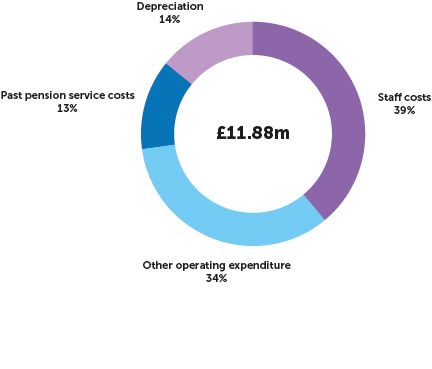 This performance was contrasted by an improvement in the College's investments, which are professionally managed across a diversified portfolio, and an increase in the value of Cambridge property. Investments and property increased by some £11.40 million to £86 million as at 31st July 2021 (in comparison to a fall of £727,000 as at 31st July 2020), as financial markets and property values rebounded from the initial impact of the pandemic. Financial markets have continued to be highly volatile during the financial year 2021-22, with the value of our liquid investments falling by over 12% at one point in the period to the end of Lent term 2022.
The College continues to be grateful to alumni and supporters for donations and endowments which totalled £1.2 million during the financial year 2021-22 (£1.32 million in 2019-20). Thanks to the combined performance of investments, and the receipt of donations and endowments, the College's endowment increased by £9.80 million to £69.52 million as at 31st July 2021 (in comparison to a fall of £1.41 million in 2019-20).
Fitzwilliam continues to focus on ensuring that our limited resources are concentrated on supporting our educational mission as efficiently as possible.
Thank you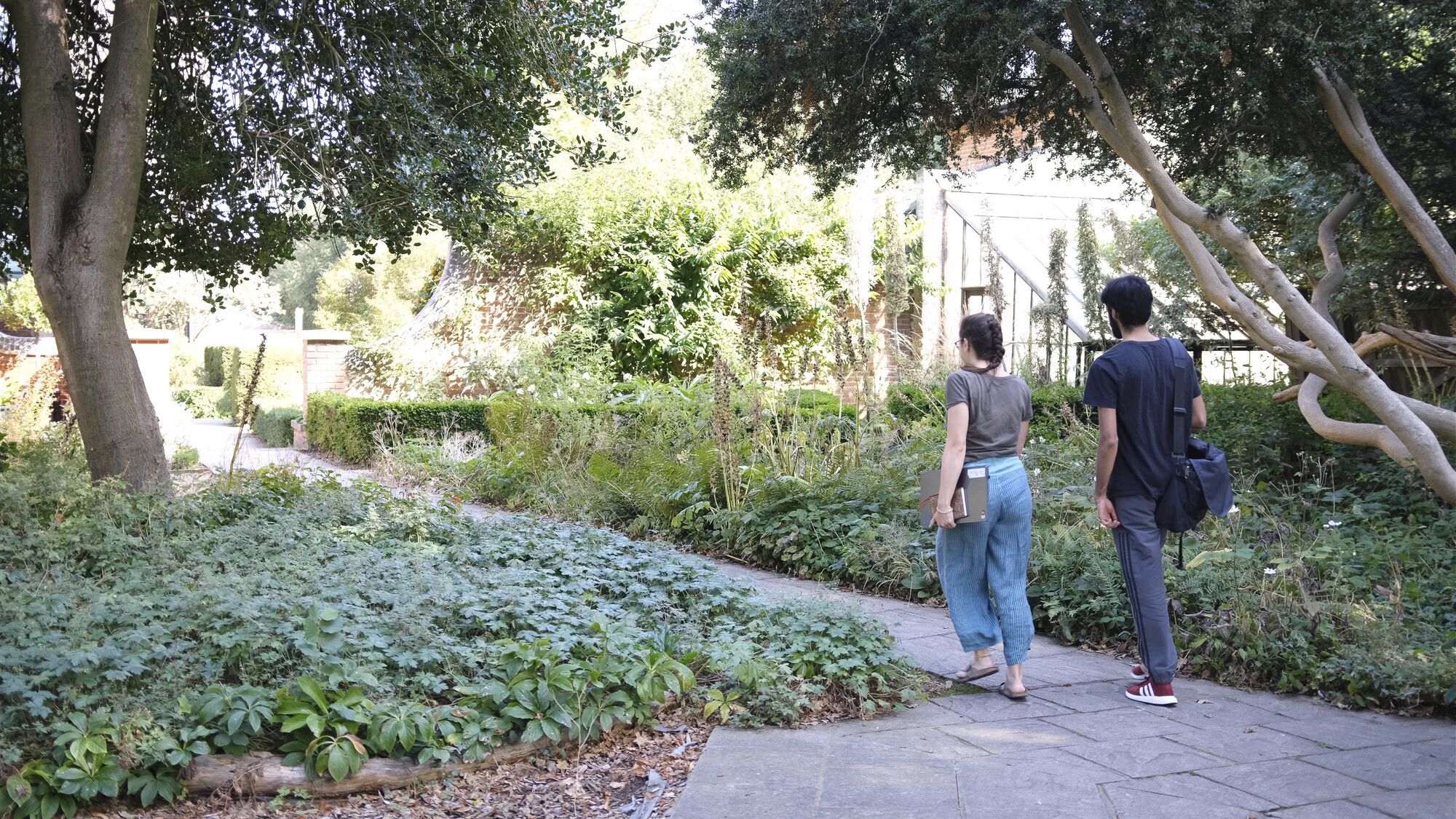 Read more about the impact your support has at Fitz, and about how we recognise our donors.